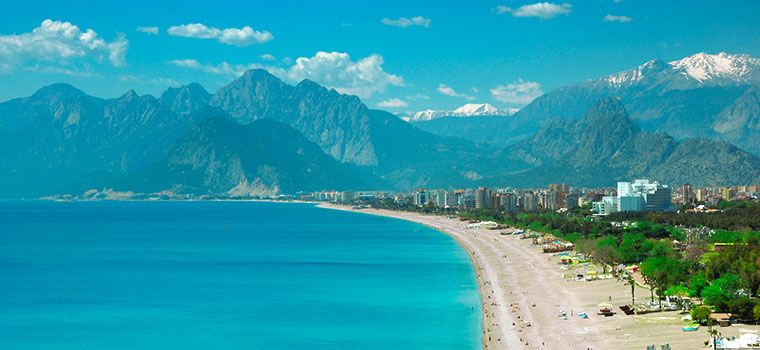 -ANTALYA-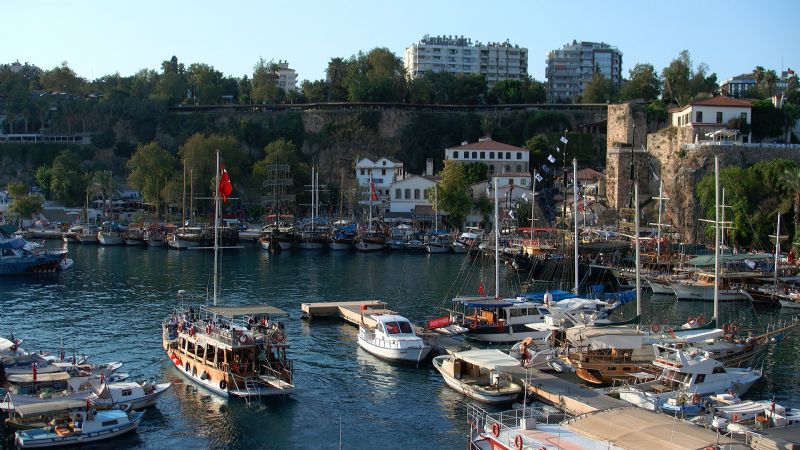 MANAVGAT
Manavgat is a town and district of the Antalya province in Turkey, 72 km from the city of Antalya. The Manavgat River has a waterfall near the town.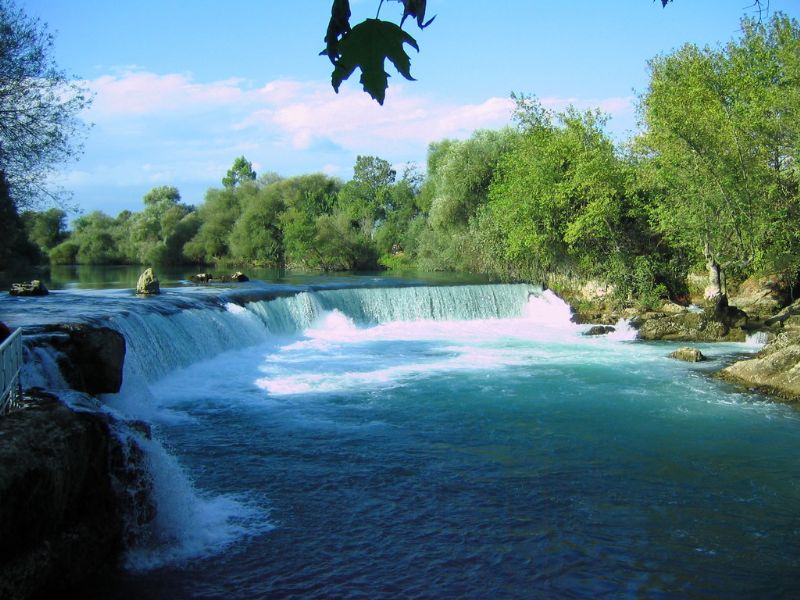 SİDE
Side is an ancient Greek city on the southern Mediterranean coast of Turkey, a resort town and one of the best-known classical sites in the country. It lies near Manavgat and the village of Selimiye, 78 km from Antalya in the province of Antalya.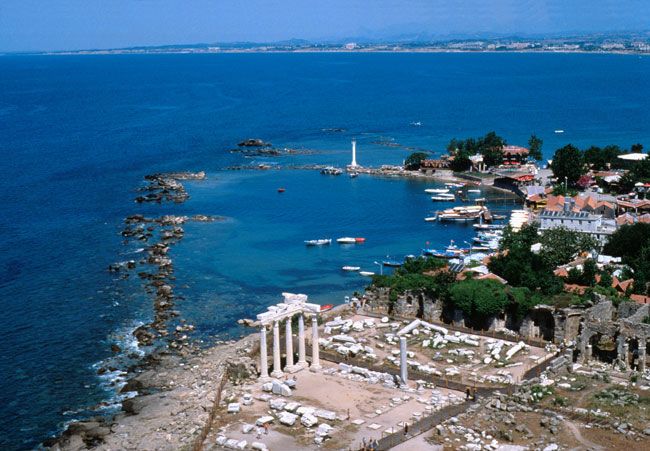 ALANYA
Alanya , formerly Alaiye, is a beach resort city and a component district of Antalya Province in the Mediterranean Region of Turkey, 138 kilometres east of the city of Antalya. On the southern coast of Turkey, the district (which includes the city and its built-up area) has an area of 1,598.51 km2 and (2010 Census) 248,286 inhabitants (city 98,627).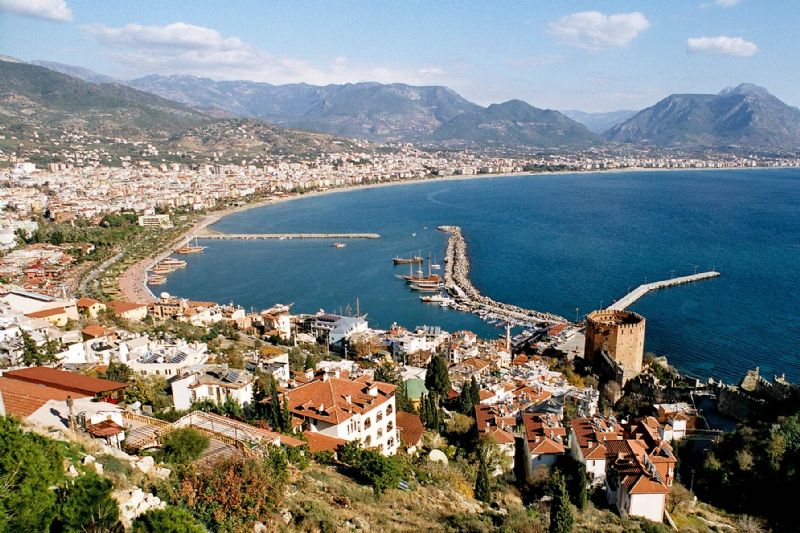 -ALANYA-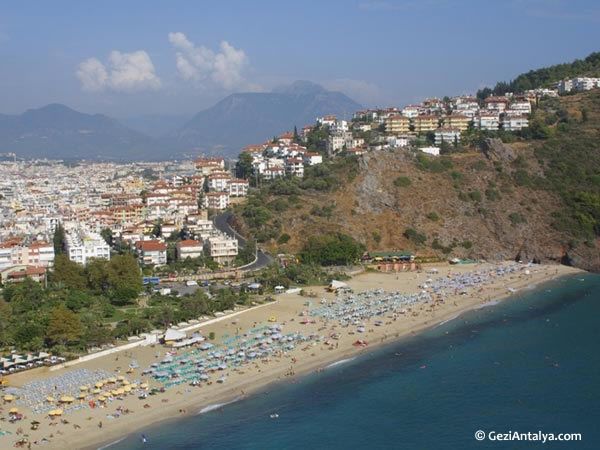 KEMER
Kemer is a seaside resort and district of Antalya Province on the Mediterranean coast of Turkey, 40 km west of the city of Antalya, on the Turkish Riviera.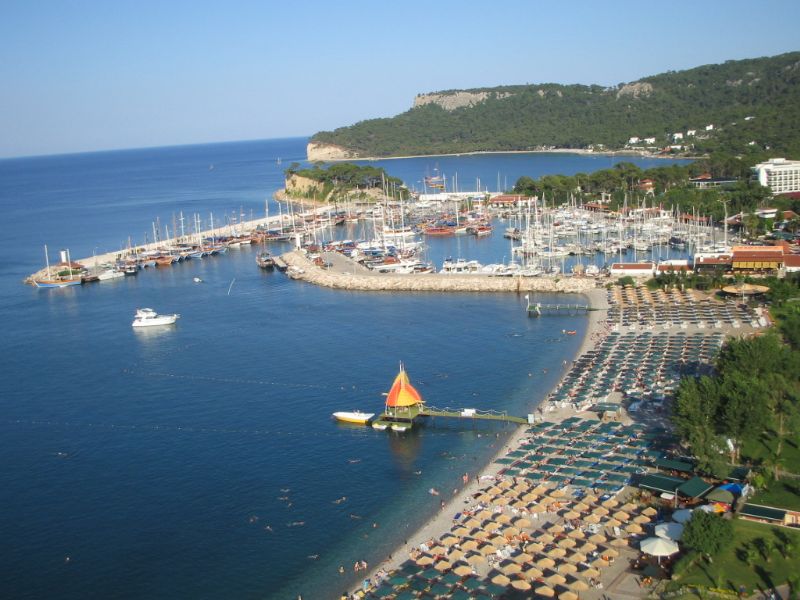 -KEMER-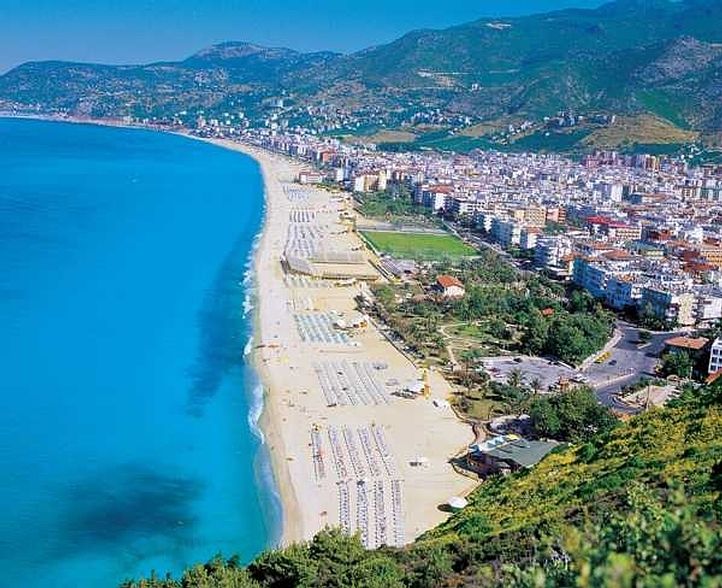 KAŞ
Kaş is a small fishing, diving, yachting and tourist town, and a district of Antalya , 168 km west of the city of Antalya. As a tourist town it is relatively unspoilt.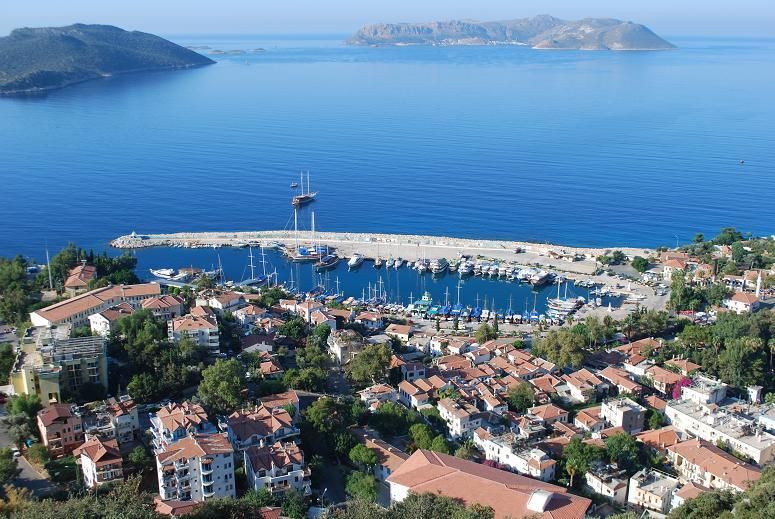 PATARA BEACH
Patara Beach is one of the largest and most beautiful beaches near the ancient Lycian city of Patara in Turkey, on the coast of the Turkish Riviera.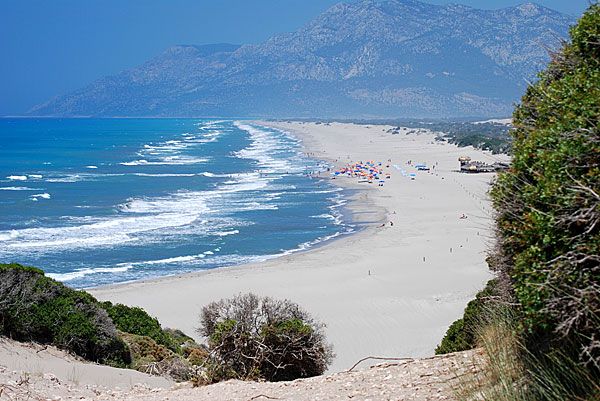 The 18 kilometres long Patara Beach is the longest in its region and sometimes reaches a width of 200–300 metres. The beach has soft sand and shallow sea. It is one of the places that sea turtles leave their eggs. Because of this, the beach is under protection. At its easternmost point there is a rocky outcrop looking over a spectacular rocky cove. The single road approach to the beach features ancient sites of archeological interest.