Mugla
MUGLA
Tourism centers such as Bodrum, Fethiye, Marmaris, Datça, Gökova are in the Province of Mugla.
BODRUM
Bodrum

is a district

and a port city in Mugla

Province

, in the southwestern Aegean

Region

of Turkey

. It is located on the southern coast of Bodrum Peninsula, at a point that checks the entry into the Gulf of

Gökova

, and is also the center of the eponymous district.

Bodrum has a Mediterranean

climate

. A winter average high of 15 °C and in the summer 34 °C , with very sunny spells. Summers are hot and mostly sunny and winters are mild and humid.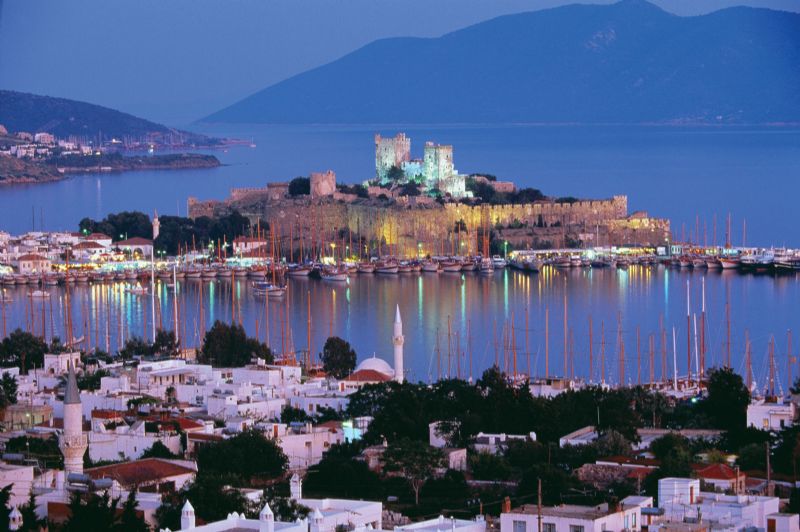 Barlar Sokağı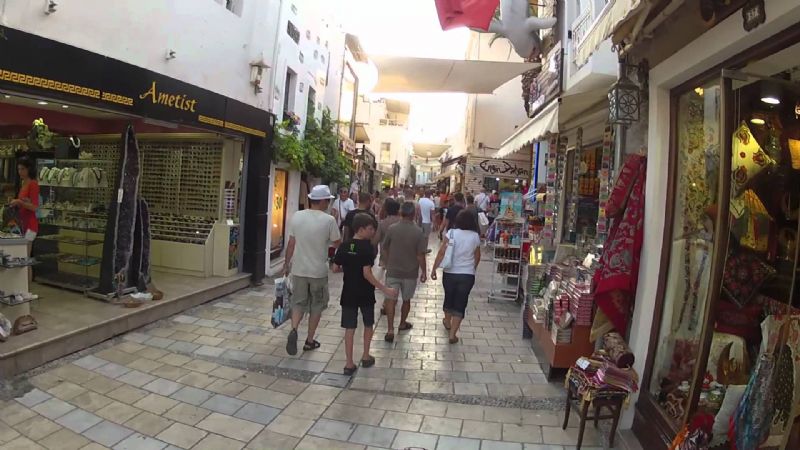 Beaches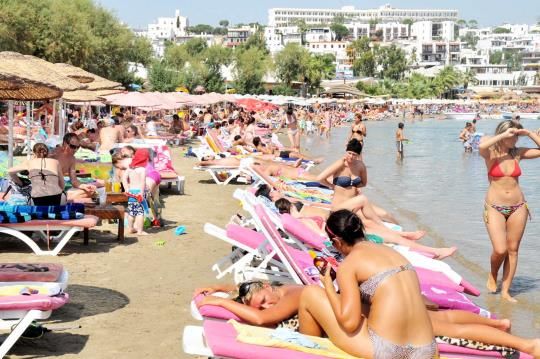 Gümbet Night Clubs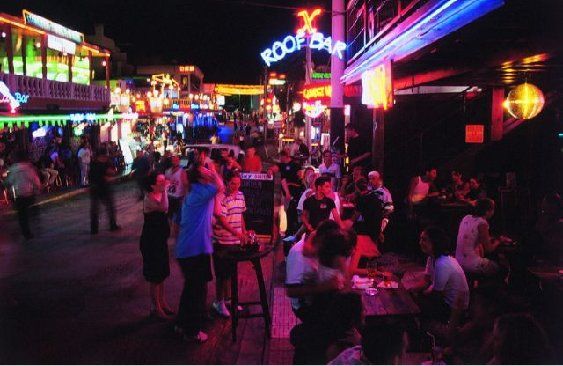 FETHİYE
36° 39′ 5″ N
,
29° 7′ 23″ E
Fethiye is one of Turkey's well-known tourist
centres and is especially popular during the summer.
Some of the historical sites worth visiting are: Kadyanda Ancient City, Kayakoy- old Greek town, Afkule, Gemiler and Aya Nikola. Most popular touristic towns of Fethiye are: Oludeniz, Calis Beach area, Hisaronu and Ovacik.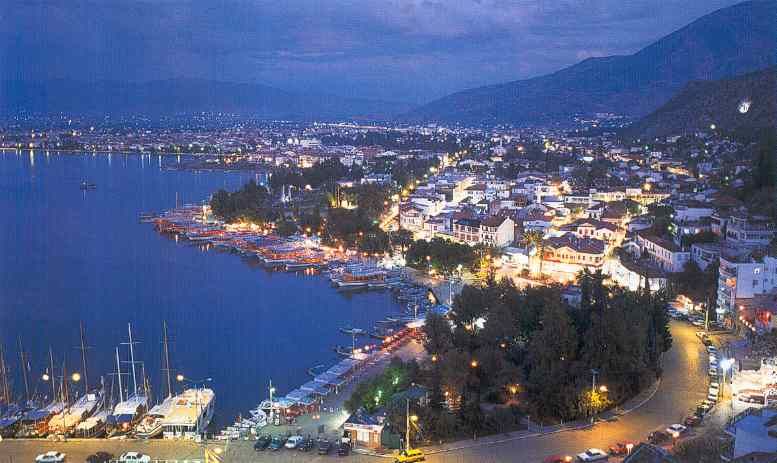 Fethiye has a Mediterranean

climate

consisting of very hot, long and dry summers with an average of 34°C in the daytime, winters are cool and rainy with a daytime average of 16°C .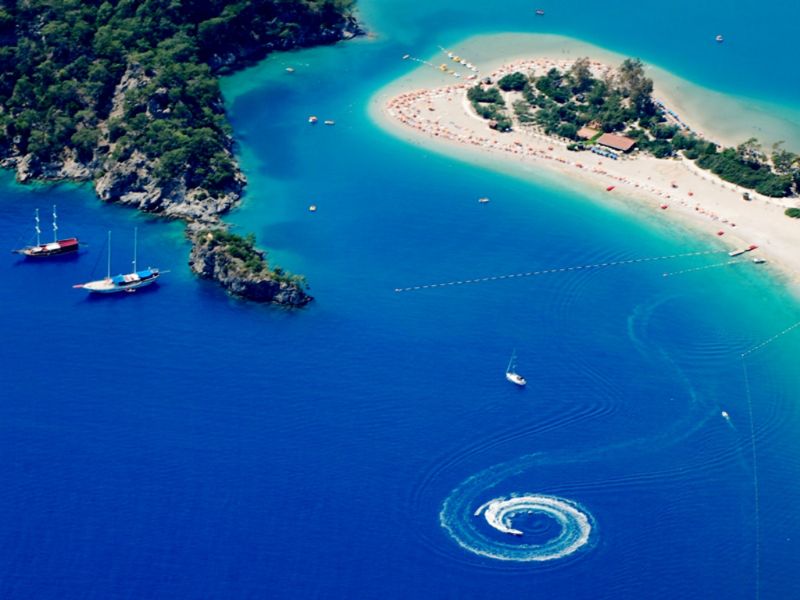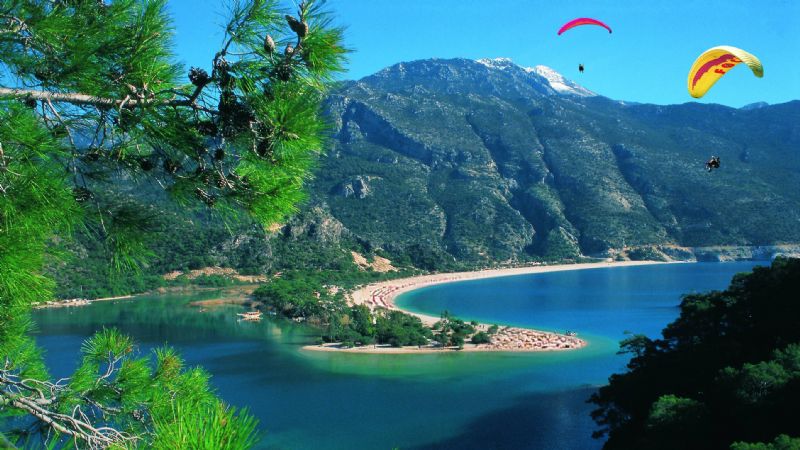 MARMARİS
Marmaris

is a port town and tourist resort on the Mediterranean

coast, located in Muğla

Province

, southwest Turkey

, along the shoreline of the Turkish Riviera

.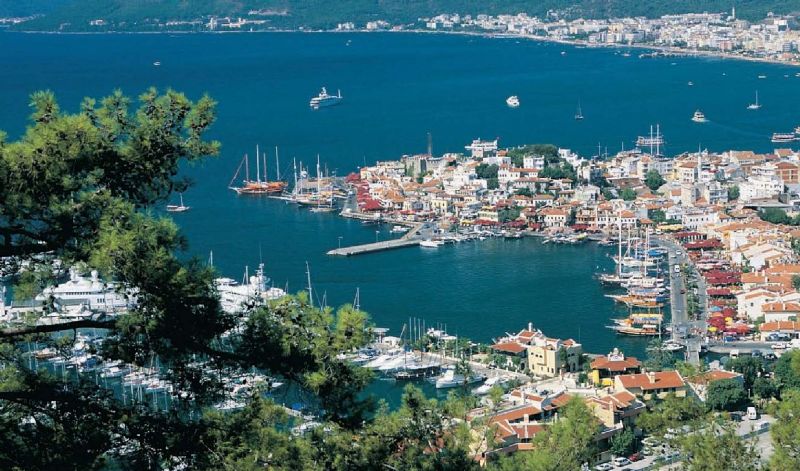 It is also a centre for sailing
and diving
, possessing two major and several smaller marinas
. It is a popular wintering location for hundreds of cruising boaters, being also served by the nearby Dalaman Airport
.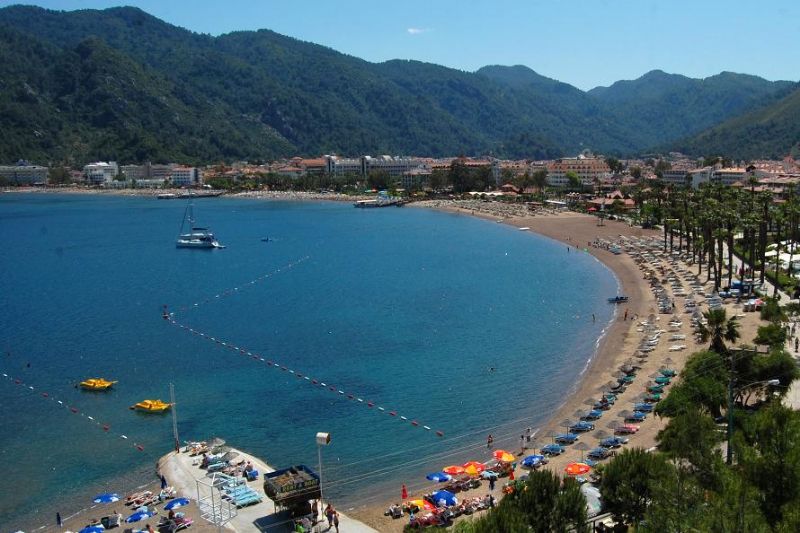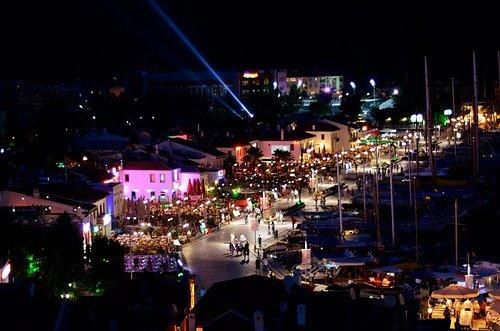 DATÇA
36° 43′ 41.88″ N
,
27° 41′ 12.84″ E
Datça

is a district of Muğla

Province

in south-west Turkey

, and the center town of the district. The center is situated midway through the peninsula which carries the same name as the district and the town Datça Peninsula

.

The Datça district has nine villages scattered along the peninsula. These are; Cumalı, Emecik, Hızırşah, Karaköy, Kızlan, Mesudiye

, Sındı, Yakaköy, Yazıköy.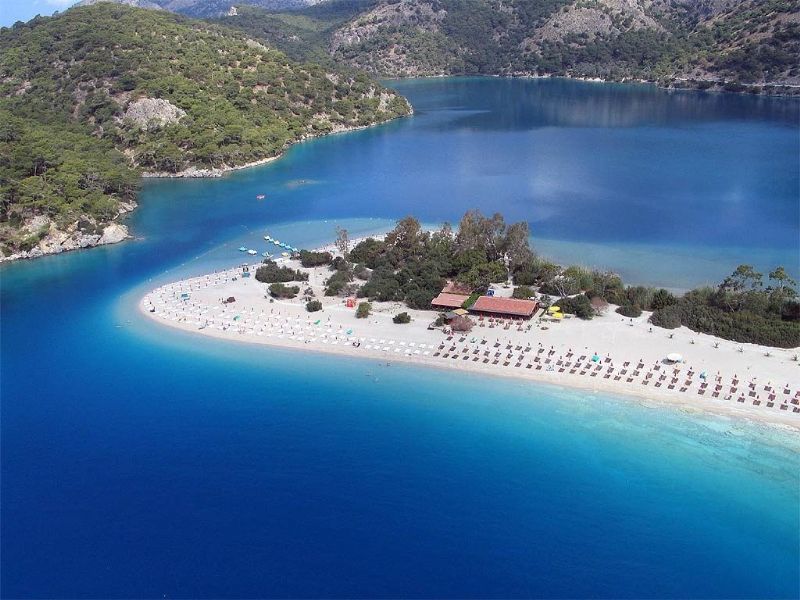 Knidos

or

Cnidus

is an ancient settlement located in south-western Asia Minor

, modern-day Turkey. It was an ancient Greek

city of Caria

, part of the Dorian

Hexapolis

. It was situated on the Datça Peninsula

, which forms the southern side of the Sinus

, now known as Gulf of Gökova.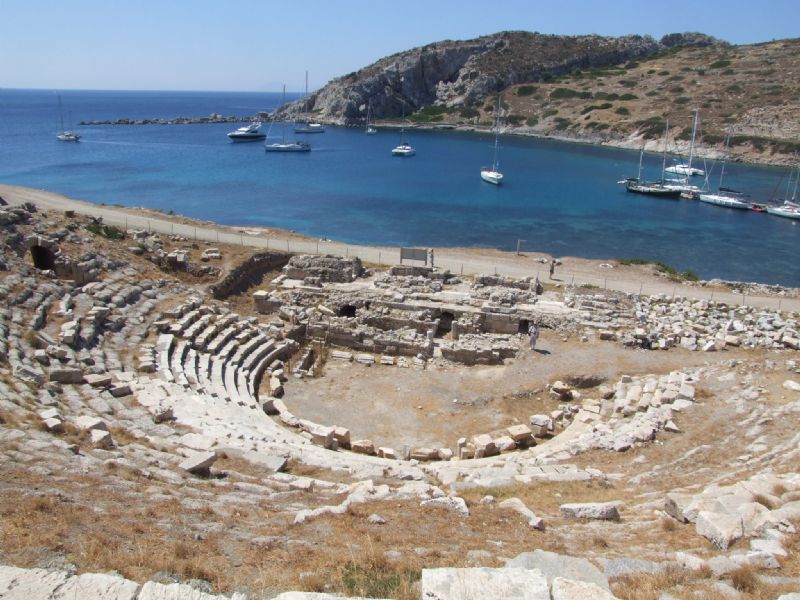 Mugla
SPORTS ACTIVITIES in MUĞLA
You can do in Muğla; Windsurf, Kitesurf, Paragliding, Scuba Diving, Fishing and Sailing.
windsurfing at Datça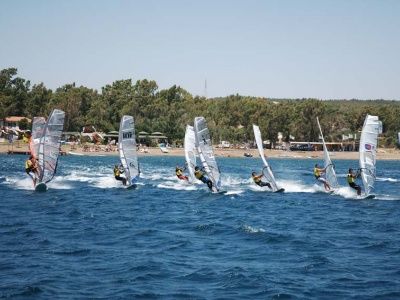 Kitesurfing at Gulf of Gökova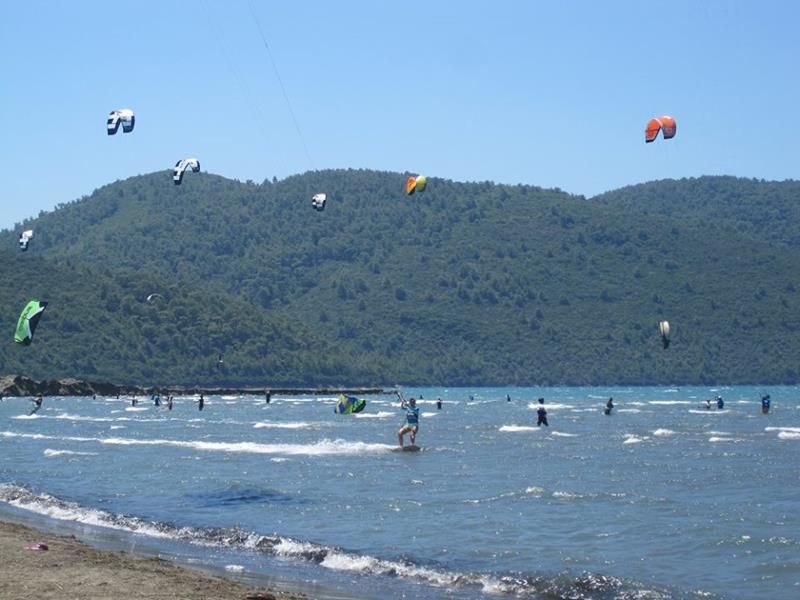 Diving in Marmaris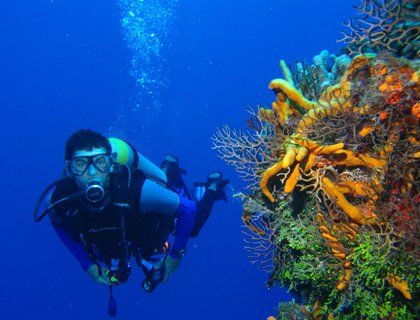 Paragliding at Fethiye